The demand for solutions that can make a home more aesthetically pleasing at an affordable cost keeps rising. Fortunately, decorative concrete was created to provide impressive applications that can push the versatility of concrete to levels no one ever thought possible. The decision now lies with the homeowner. One important factor to consider is whether your concrete space is indoors or out. Here is a brief look at each concrete resurfacing application and for which setting they are most appropriate for use.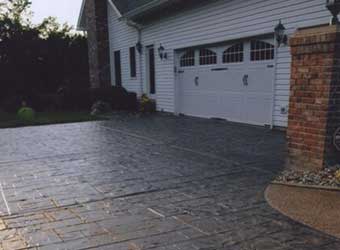 Stamped Concrete Overlay
The stamping application uses stamp mats to create imprints of another material or pattern on an overlay. Popular patterns include ashlar, brick, natural stone, wood, tile, and more. This can be used on both indoor and outdoor concrete but it is more popular for use outdoors because of its ability to replicate the look of stone and other outdoor paving materials.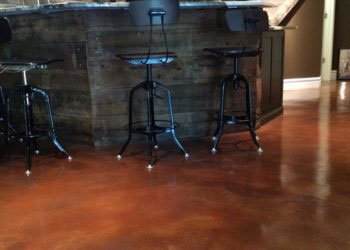 Stained Concrete
Acid and water-based staining is a method of coloring concrete. The stain is applied on the surface of the concrete and then left to penetrate the slab until it dries. It can be used directly on the slab or as an add-on to an overlay or coating. Concrete stains can be used on both indoor and outdoor concrete.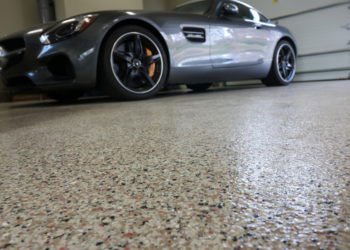 Epoxy Flooring
Epoxy floor coating is a material that consists of an epoxy resin and a polyamine hardener. Equal parts of these two materials are mixed together and then applied on top of a concrete surface. The coating cures into a very tough and durable material that is resistant to most types of damage. This can only be used indoors because it is not stable when exposed to UV rays. It could weaken and discolor when exposed to the sun.
Spray Knockdown Texture
Also known as knockdown texture, this acrylic concrete coating is applied on a concrete surface using a spray-down method. The material is loaded into a hopper gun, sprayed on a surface, and then later knocked down with a trowel. This can be used on both indoor and outdoor surfaces but it is highly popular for concrete pool decks because of its slip-resistant texture and cool surface.
Determining the type of material should be based on whether it is appropriate for indoor or outdoor use. By following this guide, you can make sure that the type of concrete resurfacing material you choose is appropriate and will last a long time.
We're you informed about the best concrete resurfacing material for indoor and outdoor surfaces? If you're contemplating on getting one for you own home, try us as Miami Concrete Artisans! We resurface all kinds of floors. We also have lot's of blogs in store for you. Check out this guide on how to get your pool up and ready for summer!